Full Time Lithotrripsy
300
true
thumbnails
under
250
true
false
500
https://us.medispec.com/wp-content/plugins/thethe-image-slider/style/skins/frame-white

Medispec is the all-inclusive provider for full-time lithotripsy devices, meaning we manufacture our own products and offer them  straight to the end user — thereby eliminating the middle man, reducing costs, and increasing-revenue generating opportunities for our clients.
Benefits of Full Time Lithotripsy
The benefit of full-time lithotripsy will allow your physician group to maximize their blocked OR time by scheduling patients at will versus scheduling them elsewhere. This enables our clients to perform lithotripsy procedures 24 hours a day, 7 days a week. Unlike most mobile arrangements, our direct ownership programs allow you the opportunity to increase your revenue stream substantially by decreasing overhead costs and the time it takes to deliver a system to your facility. This increased time efficiency will allow your group to perform more procedures, decreasing patient wait; essentially mitigating patient risk while maximizing physician productivity. In many cases, Medispec can provide full-time lithotripsy at a lower cost than a mobile provider.
Not only will you improve the quality care of your patients, but you can increase your volume by offering a more flexible lithotripsy schedule. We'll also include your choice of endourological table upporting up to 400lbs and several imaging options, which can significantly increase the return on your investment.
Business Solutions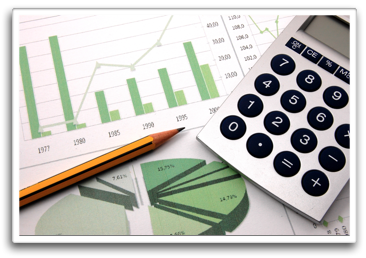 Our customized programs provide practical and economical solutions that meet our clients' specific lithotripsy needs.Medispec considers technical specifications, storage and logistic requirements, service and maintenance preferences, and imaging and treatment table application when designing the perfect solution for you or your practice. Take a closer look at some of the options we offer:
Fee Per Use
The fee per use procurement option offers full-time lithotripsy at an affordable fixed cost per treatment. The cost includes all consumables for the lithotripter and full service of the system for the duration of the contract. With this option, Medispec maintains ownership of the system, freeing you of the responsibilities of owning and maintaining the system.
Purchase
With this option, the equipment is purchased through a cash transaction. This enables you to immediately take full ownership of the equipment, eliminating the need to apply for financing. As a capital investment, the equipment can be depreciated over time for tax purposes
Lease
Medispec can provide a variety of financing solutions, including a Fair Market Value Lease and a $1 Buyout lease. These options allow you to take control of the system without a large capital investment. At the end of the lease, the equipment can be purchased at the fair market value or for $1, depending on the type of lease that is executed. As a capital investment, this equipment can be depreciated over time for tax purposes .
Depending on your case volume and imaging needs, you can also benefit from our partnership and joint venture programs. Contact Us to get more information. If you don't see the solution you're seeking, just ask us about it. We pride ourselves on our ability to develop new and innovative solutions for our partners.
Clinical Information
NOTE: Articles on this page are in .pdf format and will require you to have Adobe Acrobat Reader installed on your computer.




Clinical Study Synopsis for the E3000



Medispec Ltd. (USA) conducted a multi-center clinical trial to determine the safety and effectiveness of the Medispec Lithotripter in the non-invasive fragmentation of upper urinary tract calculi between 5 and 20 mm in size. These investigations were conducted at four sites in the United States, with a total of 181 patients. Download this Study.
EconolithTM EM1000 Study
The following summarizes the initial clinical results of the Econolith™ EM1000.  Clinical data was collected from two medical institutions overseas.  The purpose of this information is to evaluate the prevalence of several anatomical locations of urinary stones, patients' demographics, overall and specific effectiveness, and most importantly the incidence of adverse events when using the Econolith™ EM1000. Download this Study.
 47th Annual James C. Kimbrough Seminar
A two year stone Center Experience to evaluate the effectiveness of the Medispec Econolith in the fragmentation of renal and ureteral calculi. Download this Study.