Optional C-arm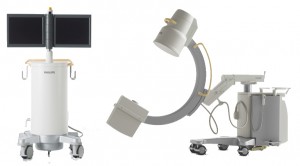 Both the E3000TM  and the EM1000TM  can be used in conjunction with most standard C-arm imaging systems.
Medispec offers the Phillips Endura C-arm in its standard lithotripsy package offering one of the highest image resolution for crisp imaging and two viewing monitors for side-by-side comparisons.
Medispec can also upgrade your C-arm to the higher-end Philips Pulsera. This C-arm offers advanced imaging features that can be beneficial in other surgical applications such as cardiology and orthopedics. Medispec's representatives will work with you to determine the best C-arm option for your applications. Contact Us.
Optional Ultrasound Imaging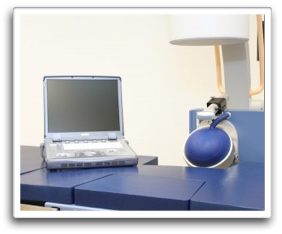 The C-arm can be packaged with an optional ultrasound imaging system to offer additional dimensions and real time monitoring, which will provide better accuracy, while decreasing the amount of radiation used on your patients.
More information about how it operates. Check competitors site and see how much information they have about it.