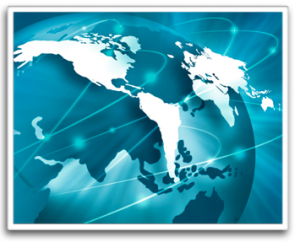 MEDISPEC (est. 1992) — Servicing the worldwide medical community for over two decades as a leading designer and manufacturer of highly-effective, user-friendly shock wave devices. Headquartered in the Washington D.C. metropolitan area, MEDISPEC offers state-of-the-art equipment designed to successfully treat, improve and enhance the quality of life for our patients. We have over 2,000 installations worldwide, from government contracts and Universities to hospitals and private institutions spread over 80 countries. MEDISPEC's business operations extend to nearly all continents including offices in Germany, Japan, Israel and Peru.
MEDISPEC's renowned reputation for reliability and unparalleled customer support is based on its unwavering dedication to excellence and superior clinical results. All our products are designed with Modularity, Effectiveness, Versatility and Convenience combined with the integration of our business knowledge and application expertise.
MEDISPEC's innovative team strives to continuously improve and design medical devices for new applications delivering solutions for the fields of Urology, Cardiology, Orthopedics, Physiotherapy, and Veterinary.
Our state-of-the-art medical systems and unique custom business solutions gives the medical community an opportunity to offer highly effective treatments to patients. Our non-invasive options treats patients around the word, suffering from kidney stones, as well as various orthopedic conditions such as bone calcification, heel spurs, plantar fasciitis and tendonitis. In recent years, MEDISPEC proudly introduced its new cardiovascular device for applying Shock Wave Therapy for Revascularization of the Ischemic areas of the heart (ESMR) and our breakthrough treatment for Erectile Dysfunction (EDSWT) in the Canadian regions.
MEDISPEC strives to deliver immediate quality care to patients improving their quality of life through the latest, non-invasive technologies, reducing recovery time with an earlier return to normal activity.